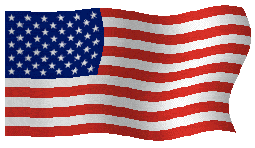 We've progressed to stagnating!
WASHINGTON - The U.S. economy may no longer be in free-fall.

A new government report Friday showed the economy sank at a pace of just 1 percent in the second quarter of the year. It was a better-than-expected performance that provided the strongest signal yet that the longest recession since World War II is finally winding down.

The Commerce Department said the dip in gross domestic product for the April to June period came after the economy was in a free fall, tumbling at 6.4 percent pace in the first three months of this year.
USA! USA! USA!